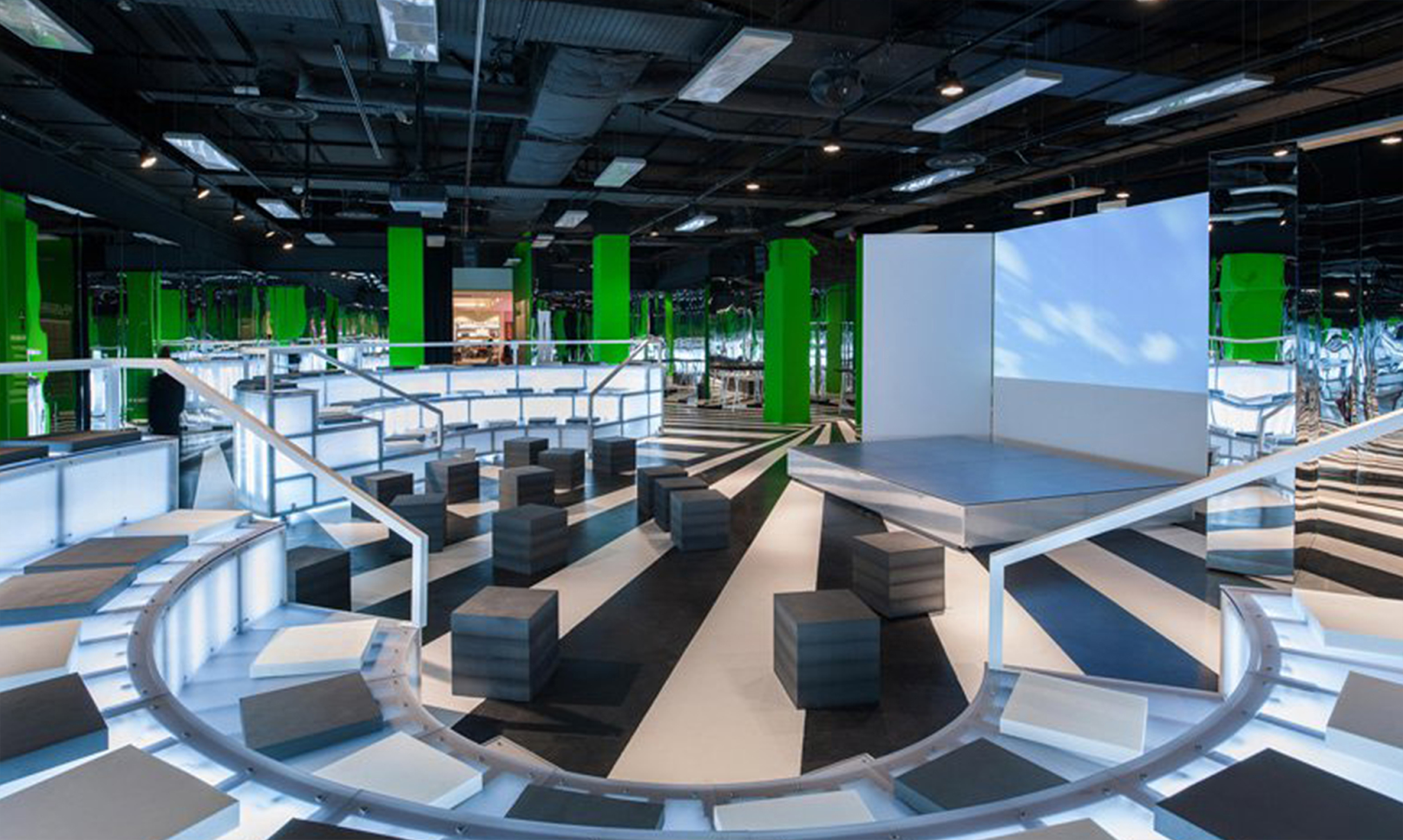 Selfridges Oxford Street Shop Floor Painting – Central London
To celebrate British creativity, design and innovation Selfridges held the Festival of Imagination across their London, Manchester and Birmingham department stores. Intercity carried out the task of painting a floor fitting of the festival in their Oxford Street store. Showcasing sharpness and precision, the finish featured an optical illusion style striped pattern across the floor.
First opened in 1909, the Marylebone based multi-story shopping complex is compromised of 540,000 square feet (50,000 m2) of selling space over nine stories and is the second largest retail premises in the UK.
The festival ran from January 17th until March 2nd in 2014. Based on Mr Selfridge's belief that imagination is the antidote to routine, the festival follows on from the resounding success of its first wellbeing campaign, No Noise, in 2013. The Festival of Imagination continues to explore the power of the mind, this time focusing on what happens when our creativity is stimulated, as opposed to celebrating silence and mediation.
Due to the popularity of the store, Intercity did not have the opportunity to inspect the surface before the task began, meaning there were some issues along the way. Fortunately, thanks to our skilled team we managed to complete the task in just four days including nights. It's safe to say the pressure was on but we worked hard to ensure the project was a success.