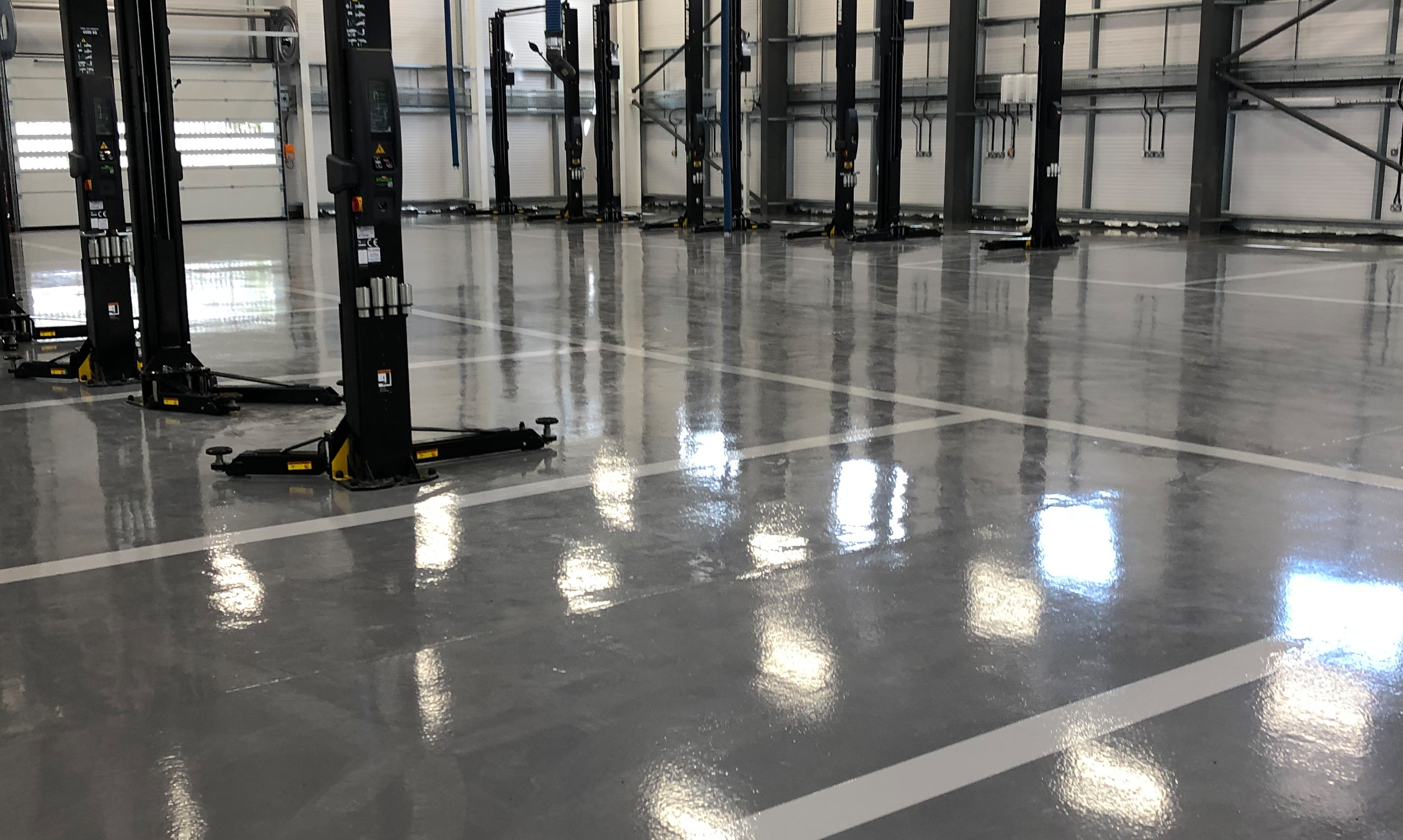 Group 1 Automotive PDI Workshop Floor Painting – Hertfordshire
Group 1 Automotive recently built their pre-delivery inspection centre in Shenley, Hertfordshire with Intercity Contractors prepping and coating the workshop's concrete floor in epoxy resin paint.
The floor was ground using our state of the art remote controlled, self-propelled planetary grinder. This machine is at the forefront of modern floor grinders, achieving a super smooth finish.
After the concrete floor was prepared, we applied a clear WB epoxy primer. The clear primers give better adhesion for coatings to bond to the concrete below. Then 2 coats of epoxy HB in their chosen shade of grey was applied to give a sophisticated finish. The topcoat is a durable epoxy resin designed to withstand continuous use and vigorous conditions, such as rubber tyres dry steering as well as coolants, oils and other harsh chemicals from vehicles.
We added parking bays, in 200mm lines, in a lighter shade of grey to create a bold contrast whilst maintaining a sophisticated aesthetic. Again we used a hard-wearing epoxy resin coating to withstand the conditions of vehicle workshops.