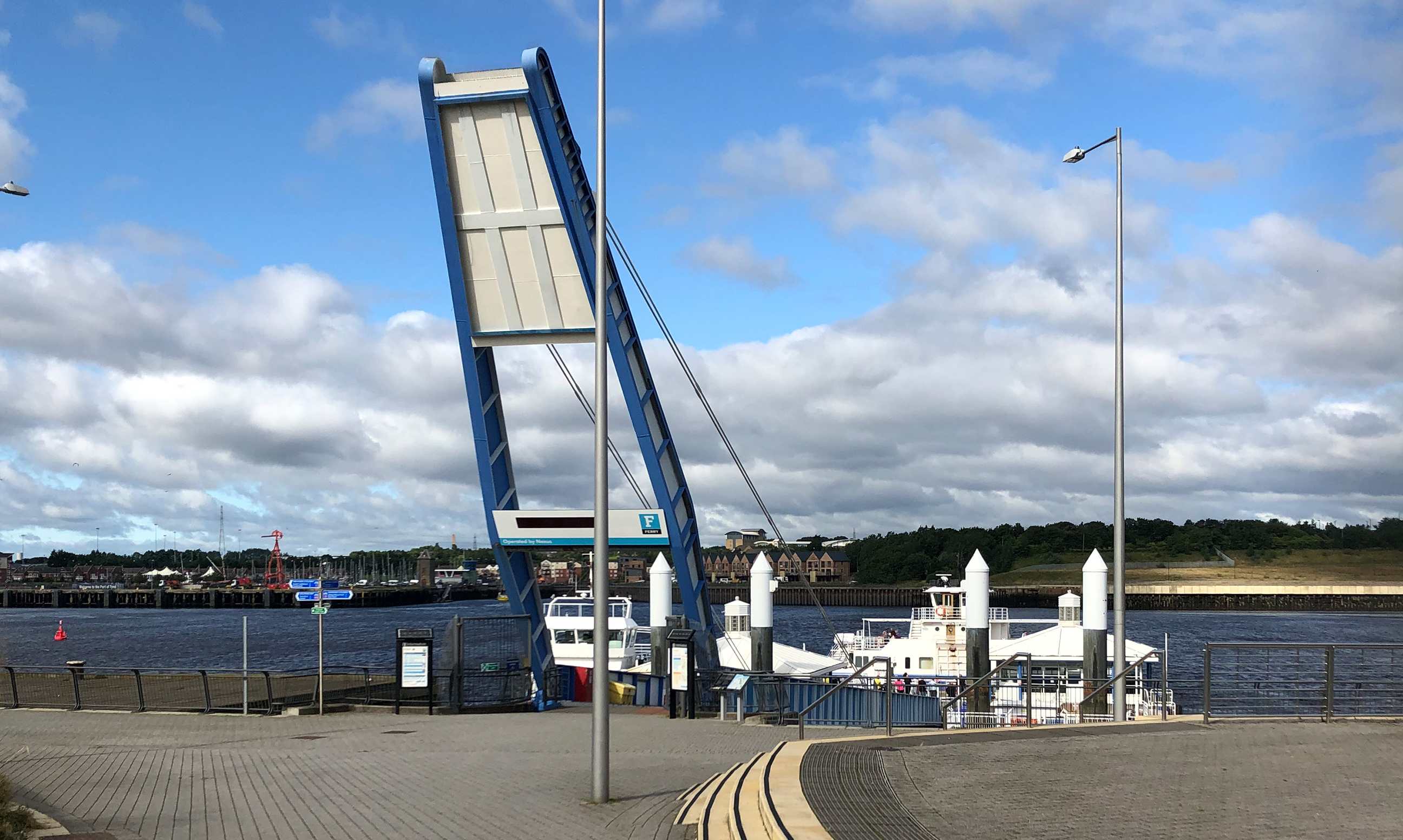 The Shields Ferry Terminal Marine Paint Touch Ups – South Shields
Posted on
8th August 2019
We recently travelled up to South Shields on the North East coast to carry out some touch up repairs on the South Shields Ferry Terminal. The landing for the Shields Ferry was built by Harbour & General at the Pallion Yard in Sunderland, made of watertight concrete and was transported to its location by sea as a floating vessel. The terminal's workshop buildings and waiting room were built on top at a later date. Officially opened in July 1999 and named Maisie's Landing after Maisie Stewart, who was Lord Mayor of South Shields at that time, the terminal is the landing for the ferry that takes you from one side of the River Tyne to the other.
Ideally the terminal wanted fully renovating but the customer only wished for select touch up repairs to be carried out at this time. Intercity Contractors carried out rust spot repairs with a needle gun and sound paint was abraded with a DA orbital sander. Specialist marine Hempel primers and topcoats were then applied to ensure coatings would withstand the harsh sea air.
These particular repairs had to be carried out at night as the terminal was fully functional during the day; transporting passengers from South Shields to North Shields and vice-versa.
Do you require a tough, durable marine coating? Intercity Contractors have over 20 years experience in Marine and Industrial Paints to achieve the best protection as well as the best finish.