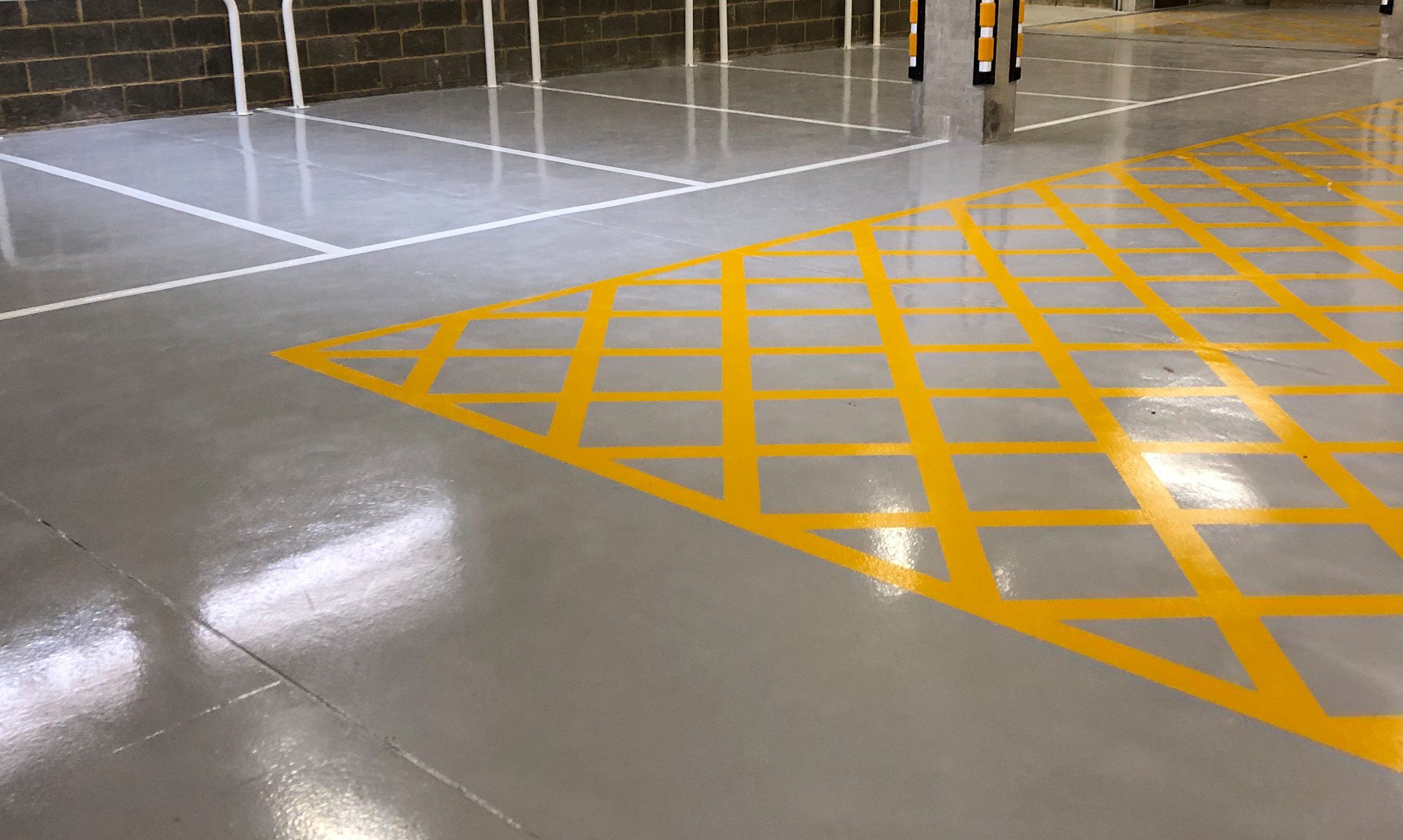 Cadent Gas Depot Car Park Floor Painting – Central London
Posted on
16th August 2019
We recently carried out some work on a new indoor concrete car park in Central London.
The floor was first prepped using our state of the art floor grinding equipment. This process can vary depending on the physical state of which the concrete is in. Some concrete floors can be much softer than others and differ greatly if there is already a coating which must be removed. This particular floor was new so no previous coating required removing. Prepping the floor is an integral part of the process in achieving the desired finished product.
The main floor was coated in a durable epoxy resin paint designed to withstand continuous tyre rubbing, pedestrian footprints and potential chemical spills from vehicles. The customer chose a light reflecting Light Grey colour to help brighten up the basement car parking space.
Markings were then added, again in a durable epoxy resin, such as bold white parking spaces as well as disabled bays with symbols, bold white pedestrian walkways with symbols and bright yellow hatchings to ensure vehicles are not parking in the way of the bays. This cross hatch design was particularly complex, with 500mm centres, having to be carefully measured and marked out by hand and using over 3000 metres of masking tape, with all symbols and markings completed in just three days before handover to client.
Do you have a basement car park that requires renovation? Intercity Contractors are experts in protective coatings, supplying the UK and London with the highest standard of industrial finishes for over 20 years.