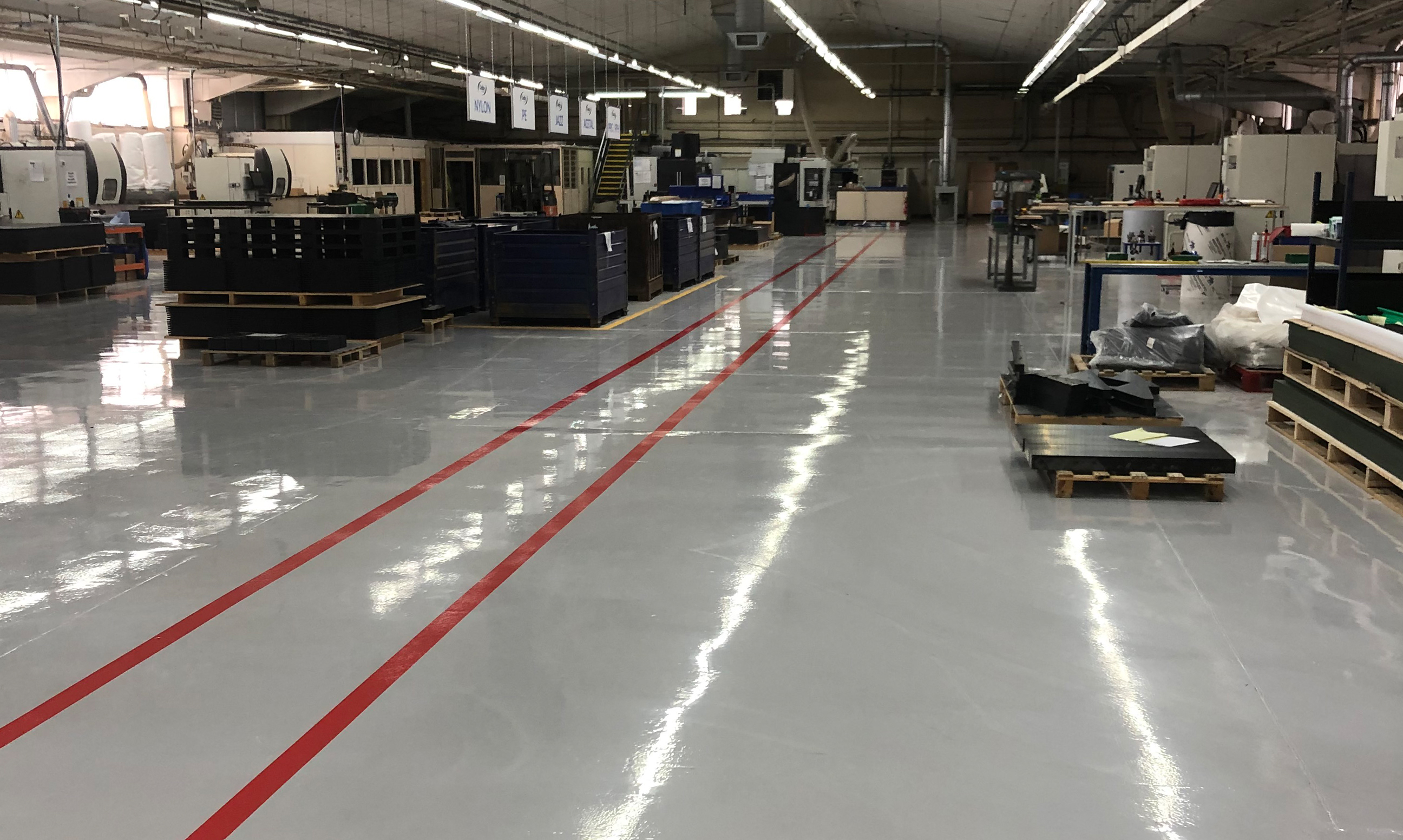 Oadby Plastics Factory Floor Painting – Leicester
Posted on
12th August 2020
Epoxy resin floor systems are a hard-wearing solution for workshops, factories and warehouses. Certain shades aid light reflection to brighten up a workspace; partnered with bold markings for bays and walkways can make a dull space into something much more. Intercity Contractors have contracts all over the UK for epoxy resin floor systems.
At Oadby Plastics Ltd, in Leicester, the existing concrete surface was prepared using specialist floor grinding equipment. This helps to take out any nasty lumps and bumps but also aids the adhesion of the paint system. This factory had a tiled floor originally, so we had to remove any left over latex that was still on the concrete surface using our specialist equipment.
Once prepped, the first coating could be applied. We used an epoxy resin primer as the base layer and then applied the hard-wearing epoxy resin paint system in Light Grey. Shades like this aid with light reflection to really liven up a workspace. Our extensive paint selection means that we can paint floors in any colour that you require, even matching specific shades.
To finish off we added bold pedestrian walkways in a contrasting shad of red, making all markings stand out clearly. At the customer's request, using our stencils, we painted pedestrian icons on the walkways to clearly indicate their intended use.
For industrial floor painting in the UK contact Intercity Contractors. Industrial coating specialists with over 20 years experience.